DiningRD announced today that it has launched an upgraded version of its comprehensive web-based foodservice software suite, Dining Manager. Available October 2023, this updated software platform will also introduce PlateFul, DiningRD's recipe and menu management tool.


Used by foodservice managers, certified dietary managers, chefs, registered dietitians and senior living community team members, this enhanced software platform offers benefits that help streamline budget management and improve the resident experience. With the enhanced software benefits, Dining Manager can now provide better visibility to food costs, optimize food production, streamline resident preferences and more. In addition to increased performance speed, a more intuitive interface design and mobile-responsive webpages, this upgraded version will also streamline all-around security benefits, including login updates to authenticate end users.

With the addition of PlateFul, Dining Manager now provides in-depth nutrient analysis reports and features an integrated recipe database with thousands of standardized recipes for senior citizens nationwide. Plus, these recipes can be easily modified or customized for community specifications in a few simple steps.
"At DiningRD, we believe the menu is the heart of a community, and we're pleased to offer a variety of customized menu solutions on our new and improved foodservice software," said Carol Sapp, DiningRD CEO. "We look forward to seeing the success and utilization of these products in the growing senior living community."

-Carol Sapp, CEO at DiningRD

Established in 1994, DiningRD provides online menu and software programs, registered dietitian consulting, and training services to more than 5,000 senior living and long-term care communities in 47 states. DiningRD is committed to improving dining and nutrition services in long-term care communities through expert clinical consulting, innovative menu solutions and training support for food service teams.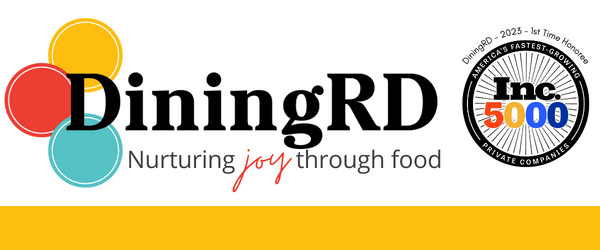 The St. Louis-based company has seen continuous adoption of its software in senior living communities nationwide and was recently ranked on the 2023 Inc. 5000, an annual list of the fastest-growing private companies in America. The list represents companies that have driven rapid revenue growth while navigating inflationary pressure, the rising costs of capital and intractable hiring challenges.